Enjoy all of the festivities Sights & Sounds of Christmas has to offer! We have this plus MUCH more!
From bumper cars to the Ferris wheel, our carnival has something for everyone! Test your luck at one of the many games or get a rare view of the park from above on one of the soaring rides. Purchases can be made with Magic Money wristbands.
The Carnival at Sights & Sounds is open nightly Thursday–Saturday during the event. Rides range in price from $1–$10.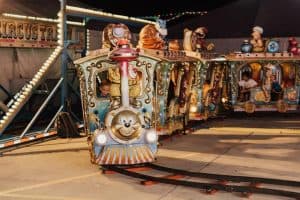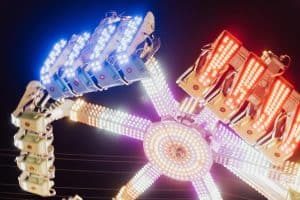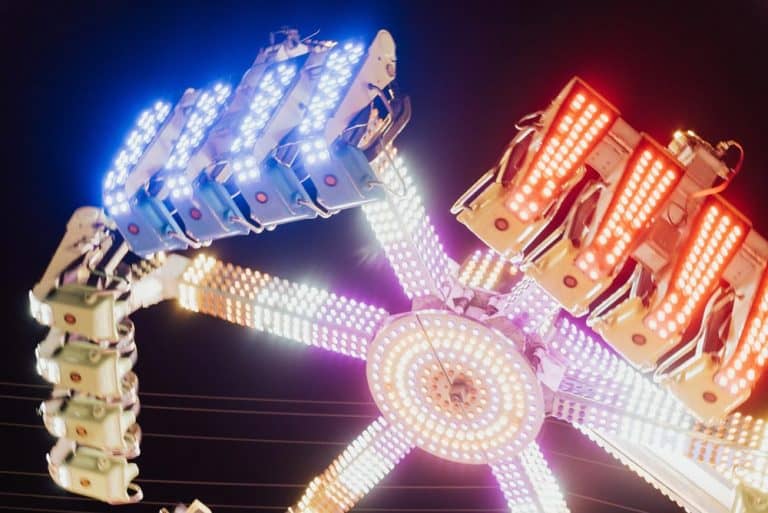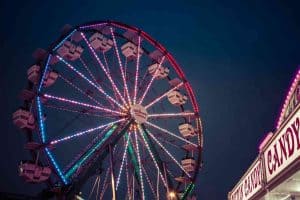 The McCoy's petting zoo is back and continues to be free for all Sights & Sounds attendees! Enjoy this rare opportunity to get up close and personal with a variety of animals, including llamas, lambs, goats, bunnies and more. Admission to the petting zoo is free and feed will be available for purchase.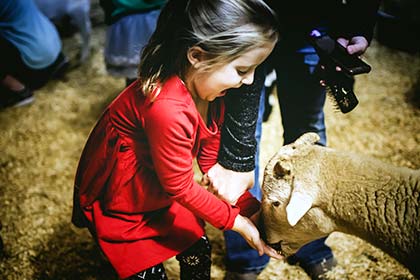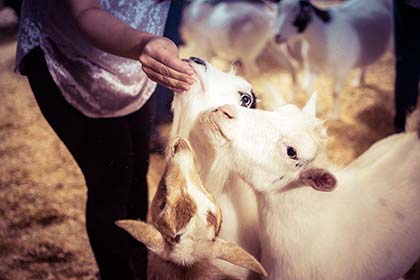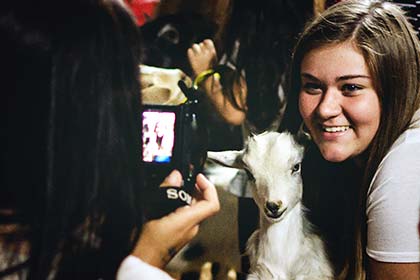 Are you looking for unique holiday gifts? Santa's Gift Shop has a variety of options with over 30 different vendors. With items such as decorated cookies, clothing, home decor and more, you are sure to find something for everyone on your list. Interested in participating as a Santa's Gift Shop vendor? Please visit our Vendor Registration page .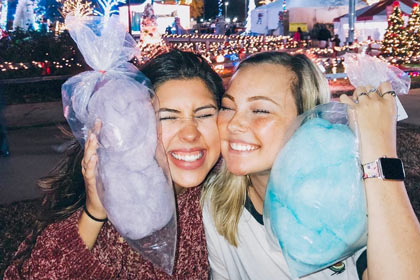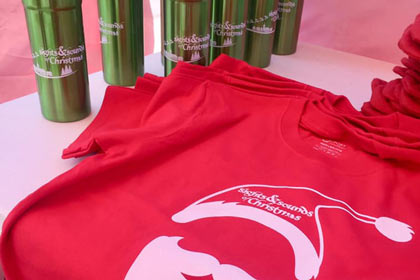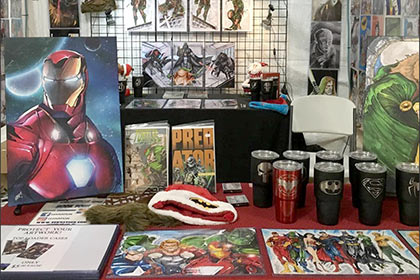 Take a journey back in time as you explore ancient traditions of old Bethlehem. Experience live music, candle making and an opportunity to learn more about the history of Bethlehem.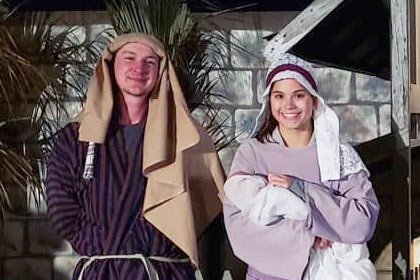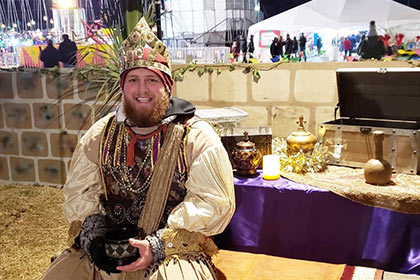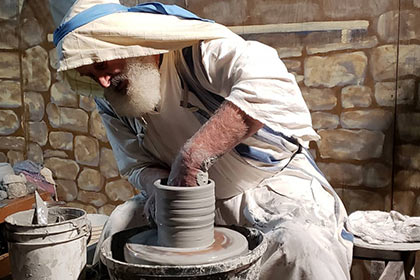 Feeling hungry? With over 25 different food vendors, there is a variety of options to satisfy your cravings during your visit to the festival. Whether you are looking for something savory or sweet, you're sure to find a delicious treat on either side of the river. Interested in becoming a food vendor? Please visit our Vendor Registration page .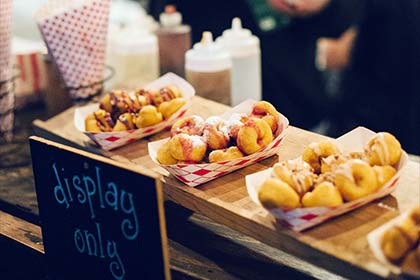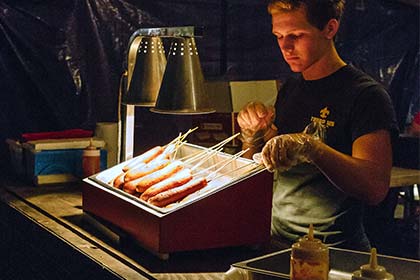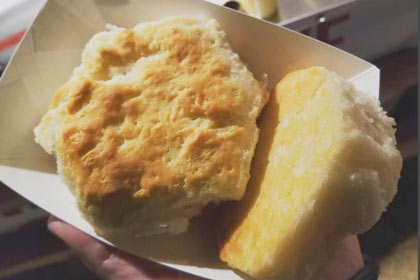 Participate in the Sights & Sounds of Christmas FREE scavenger hunt for a chance to win a variety of prizes! This years games will be organized by the Will Thrive Foundation!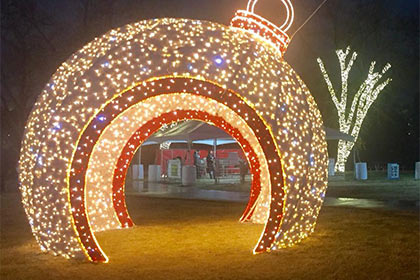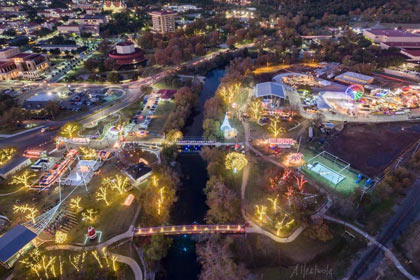 Kids and kids-at-heart can enjoy a game of life-size Jenga, Giant Connect 4, Tic-Tac-Toe and more at the Reindeer Games station! This free attraction is the perfect spot for those looking to take a break from the many other activities of the festival. Come enjoy an evening under thousands of color changing lights and family fun.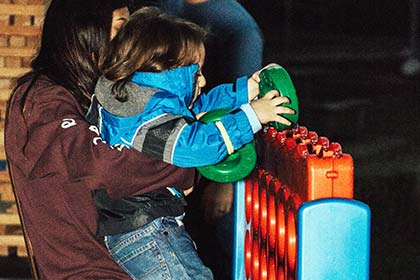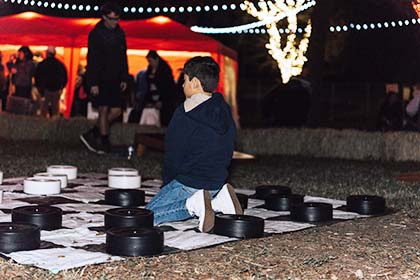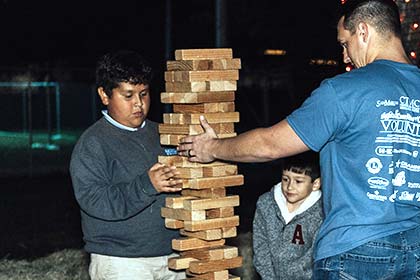 Christmas Spirits – Grownups Only
Kick back your heels and enjoy our new grown-ups-only lounge, 'Christmas Spirits'.  Inside find comfortable lounge seating, an enclosed outside venue with Adirondack chairs, and a river front patio for some great views of one of our popular light displays.  Christmas Spirits boasts a full bar, specialty cocktails, and sampling from our sponsors during scheduled hours. Stop in today!
Thanks to our amazing 2022 Spirits Sponsor, Brown Distributing Company,  as well as a big thank you to operations provided the friendly staff of Blind Salamander, Harper's, Crafthouse, Veranda, Bulldaddies, and Snappaheads!